Welcome to GlobalBake.
Our software helps bakers, and other food manufacturers, introduce greater simplicity into their business. GlobalBake is a single tool for sales forecasting and management, managing inventory, manufacturing, product development, customer service and accounting.
Choose GlobalBake to gain more control over your business and enjoy the improved efficiency and enhanced profitability that results. GlobalBake is a proven solution for improving the efficiency of food manufacturing, from those using complex artisan techniques through to large plant facilities with multiple production lines. Use GlobalBake to:
Strengthen sales results;
Provide superior customer service;
Improve control and utilization of inventory efficiency; and
Reduce administrative effort.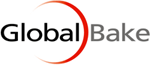 GlobalBake of New Zealand, and Datapax, Inc of Phoenix, Az. today announced the formation of a joint venture to provide ERP solutions for the food manufacturing sector. For the full US media release click here.

Improved customer service.
"I'd recommend GlobalBake to other baking operations - I think it has got the features that would be good for a really big bakery, much bigger than ours, but it actually works really well for an organization of Balthazar's size too."