GlobalBake Partners – United States of America
From smaller local manufacturing and retail organisations to those supplying national chains GlobalBake is well represented in the United States.
GlobalBakeUS, LLC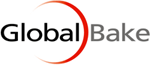 GlobalBakeUS, LLC provides world-class Enterprise Resource Planning (ERP) software systems tailored to the needs of wholesaler bakeries and food processing organizations. These ERP solutions help firms manage their business better to help them realize their full potential.

The mission of GlobalBakeUS, LLC is to make each customer a success through continuous improvement of software technology and support. To improve bottom line results by automating every facet of an operation making it more cost-effective for manufacturers to move their businesses forward.